The EcoFlow Delta PRO Portable Power Station – a powerful and versatile charging center
Presenting the world's first portable home battery with an expandable ecosystem for creating a home power center, smart energy management, lowering energy bills and more. The 3600Wh EcoFlow DELTA Pro is the next step in portable power technology, offering security and energy independence wherever you go.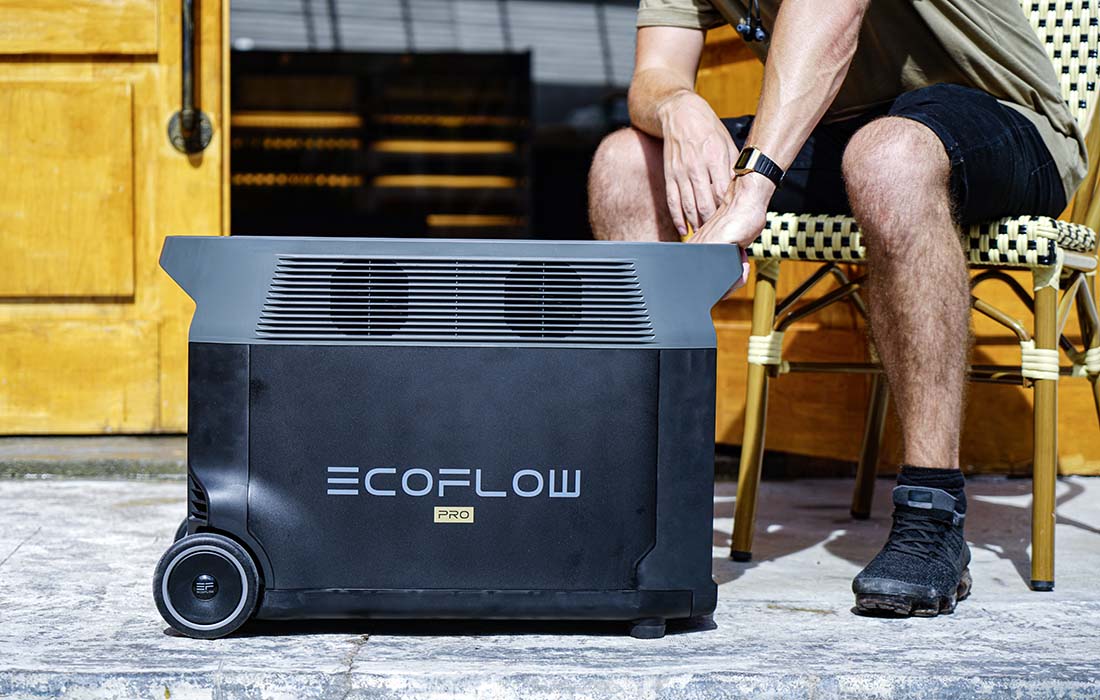 Energy for every situation
From power failures to extreme outages that last for days, the DELTA Pro provides 3600Wh of capacity that can be expanded to as much as 25kWh – just connect additional EcoFlow devices, such as more stations. This ensures that you are prepared for any situation. This is the highest standard in the industry.
Connect almost all electrical devices
The DELTA Pro single unit has an output of 3600W AC, which can be increased to 4500W with X-Boost technology. Power 99.99% of power-hungry appliances at home, outdoors or at work. You can even pair two DELTA PRO units together for a power output of 7200W.
The world's fastest charging portable power station
Multi-Charge technology delivers record-breaking speeds at 6500W. To reach 6500W, you can choose from several available charging methods.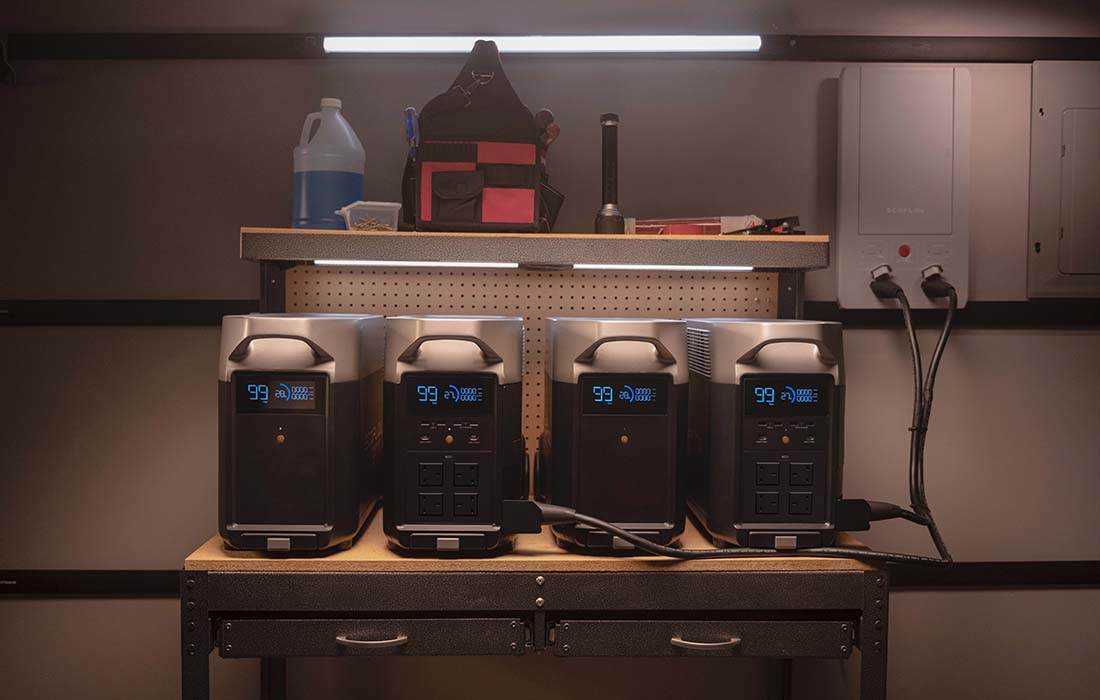 Full charge in 1.9 hours
The X-Stream charging technology from EcoFlow is not only fast, but also safe. The battery management system ensures the safety and longevity of the cells, and it takes about 1.9 hours to fully charge the DELTA Pro from a standard electrical outlet.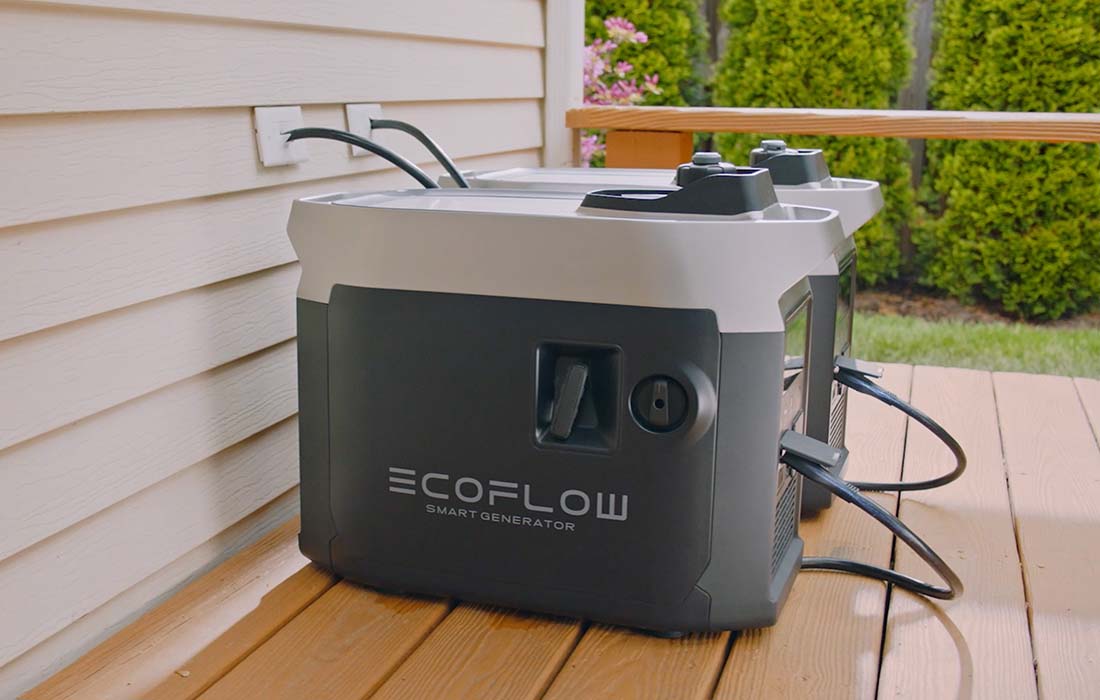 Charge virtually anywhere
For the first time ever, you can charge at an EV station anywhere in the world. This unique charging method allows you to fast charge up to 3000W in the blink of an eye.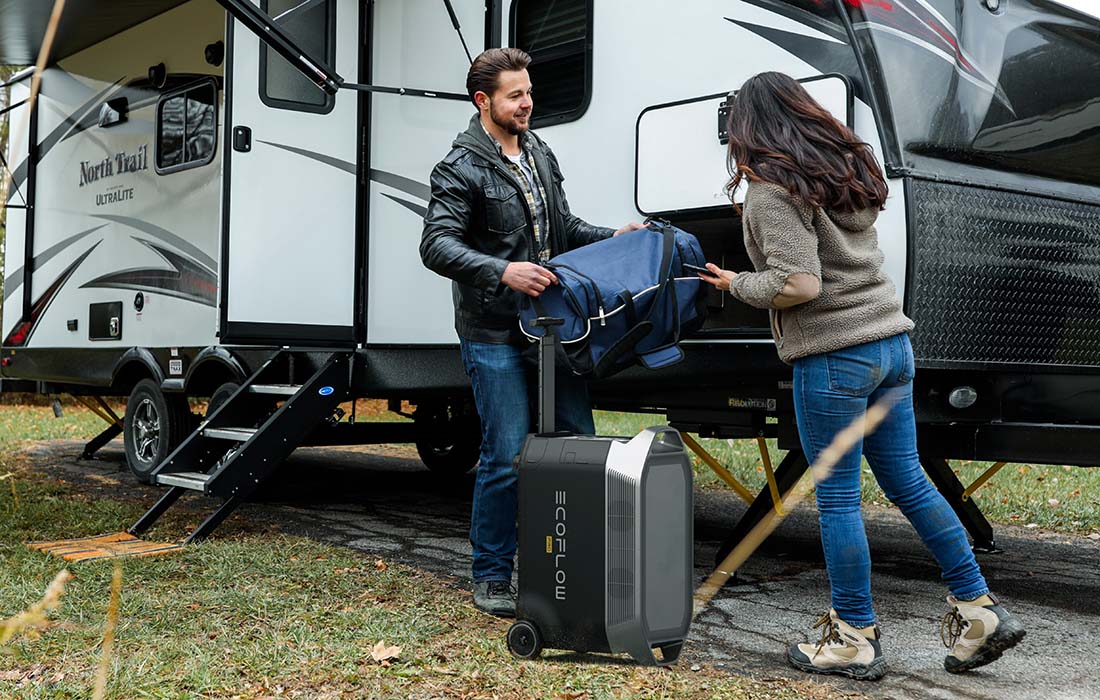 Go green with 1600W solar charging
The EcoFlow solar product kit provides a cost-effective source of renewable energy to keep you powered up. Solar energy can be used to charge the DELTA Pro in as little as 2.8-5.6 hours. The DELTA Pro has a wide voltage range from 11 to 150V, making it compatible with most third-party solar panels with MC4 connectors. And when the weather becomes unpredictable, the intelligent maximum power point tracking (MPPT) system automatically adjusts, maximizing solar power generation at any time of day.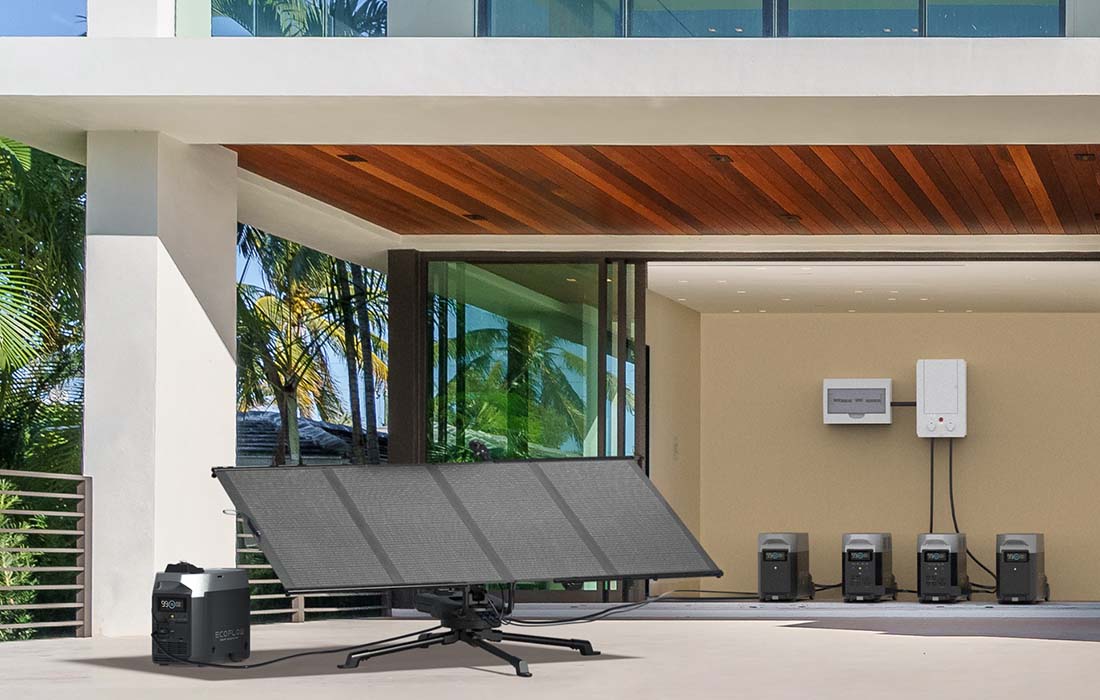 Emergency power with the EcoFlow smart generator
The EcoFlow smart generator integrates perfectly into the DELTA Pro ecosystem. It starts automatically when your DELTA Pro's charge is low, recharges the DELTA Pro, and independently terminates the engine when the DELTA Pro reaches full charge. Compared to traditional solutions, the EcoFlow smart generator provides less energy loss, faster charging and higher efficiency.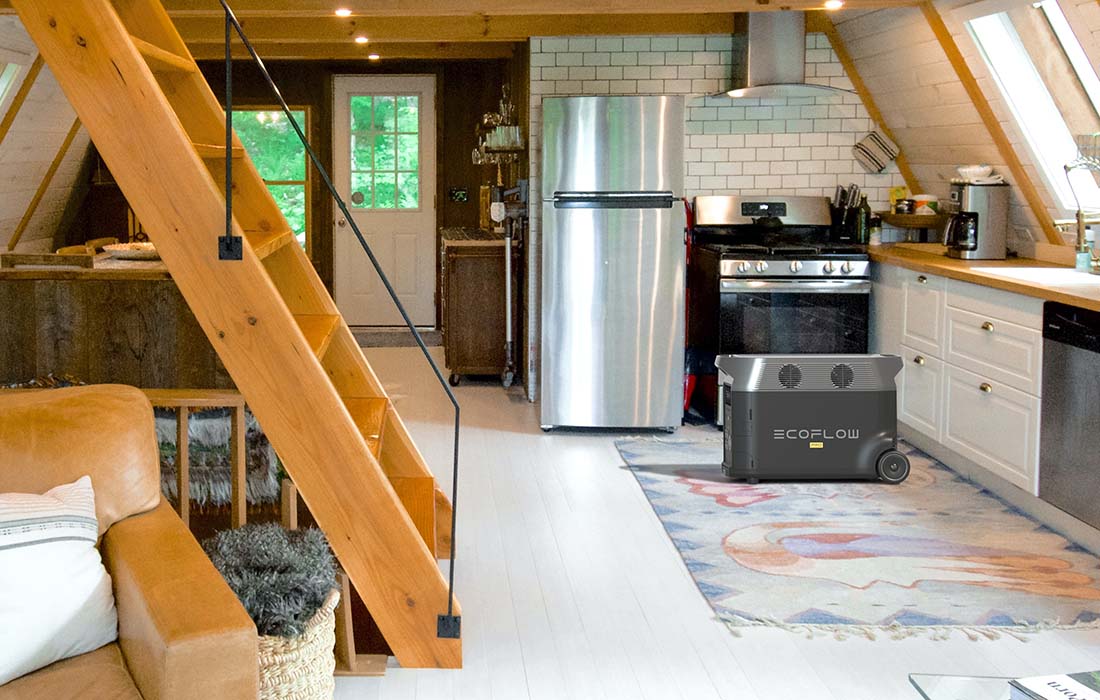 A battery that will provide performance for many years
The DELTA Pro features an all-new LFP battery with a 6500 cycle life, meaning you can use the DELTA Pro for many years before your device reaches 50% of its original capacity. The EcoFlow battery management system provides real-time analysis and adjustment of voltage, current and temperature. This unique protection mechanism makes the DELTA Pro an incredibly safe and efficient battery for home use.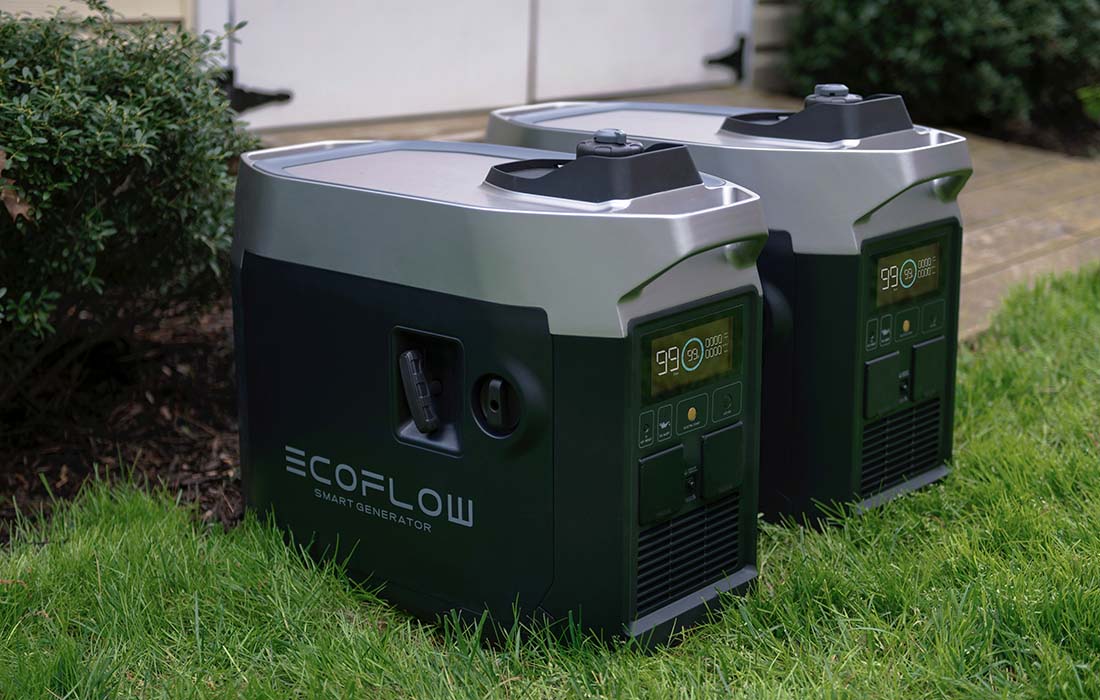 Control and monitor in multiple ways
Control the DELTA Pro with the unit itself, the remote control, or unlock a wealth of personalization options with the EcoFlow app. From the app, you can access power settings such as charge and discharge levels, AC charging speeds, smart generator control and more.
The world's first portable home power station ecosystem
The DELTA Pro ecosystem provides power during outages, around-the-clock power customization, expansion with additional power stations, and lower energy bills. How do you achieve all this? With a choice of additional batteries, smart generators, solar trackers, wind turbines, smart home panels and more. From backup power to lowering your electric bill, the DELTA Pro ecosystem can be customized to suit your needs, all with eco-friendly alternatives.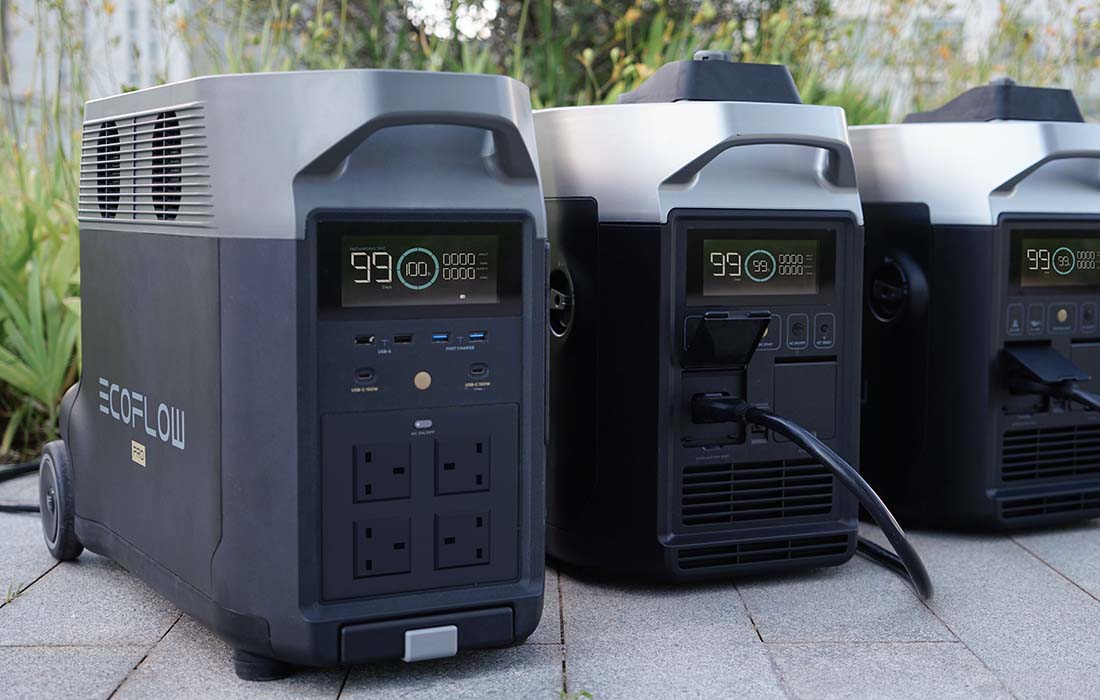 Presenting the Smart Home panel – EcoFlow smart control panel
The new EcoFlow Smart Home Panel is the heart of the DELTA Pro home power ecosystem. It integrates up to two DELTA Pro units with 10 home circuits. Each DELTA Pro power station can be combined with additional batteries, solar panels or smart generators to provide uninterrupted power during power outages, smart energy management for critical loads and lower energy bills.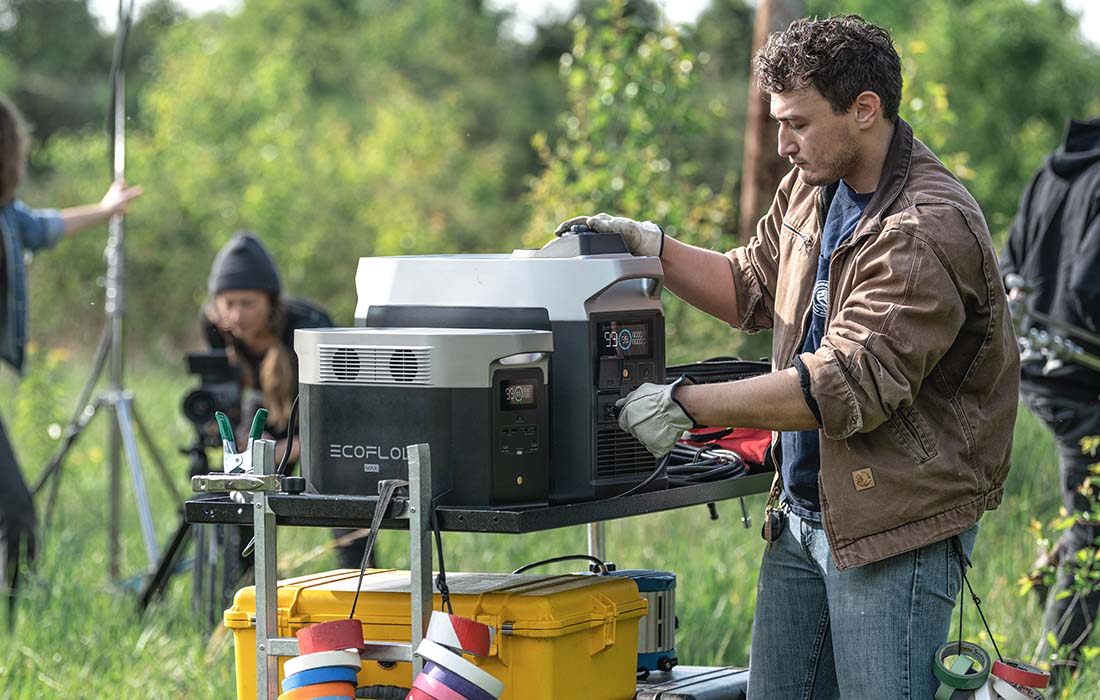 Home emergency power without interruption
With a fast switching time of 20ms, DELTA Pro and the Smart Home Panel can provide power during a power outage. All the while, the EcoFlow app keeps you informed, allowing you to select and modify device priorities.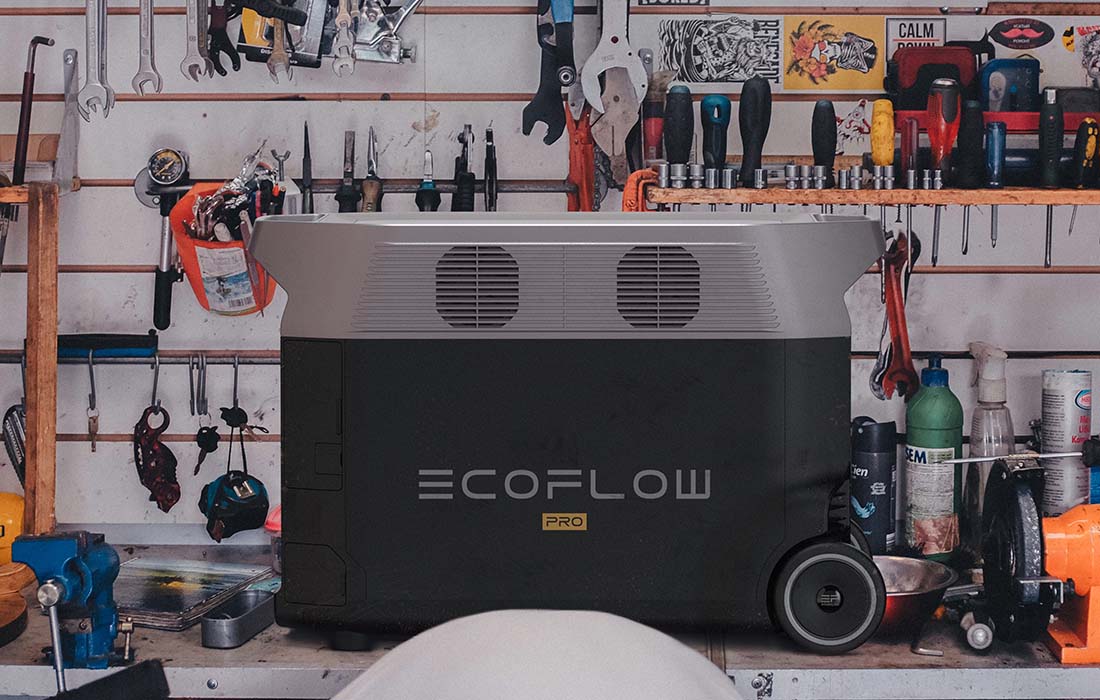 Independence and convenience on RV trips
With the DELTA Pro Power Station, you can go on a road trip anywhere you want. The device comes with wheels and an extendable suitcase-like handle, making it easy to transport. And if you're looking for a complete power solution for camping trips and outdoor adventures, the DELTA Pro comes equipped with an electrical outlet, has a dedicated 30A Anderson port, and can be powered by both the grid and solar panels.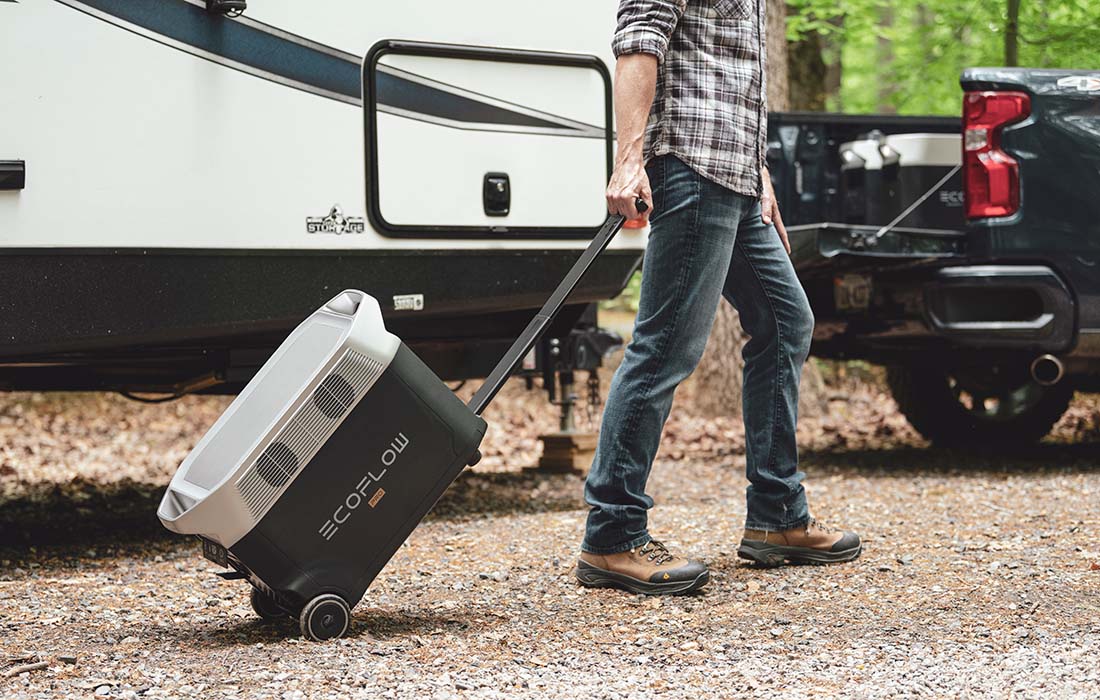 Fuel your business wherever you need it
DELTA Pro not only provides emergency power at home, but also a secure power source for any type of business. Whether you're working at home or in the park, from DIY to professional projects, the DELTA Pro can help you get any job done.

In the box
Delta PRO
Smart Generator adapter
AC charging cable
Car charging cable
DC5521 to DC5525 cable
Handle cover
User Manual
Specification
| | |
| --- | --- |
| Brand | EcoFlow |
| Model | Delta Pro |
| Color | Black |
| Material | Aluminum alloy + plastic |
| Capacity | 3,600 Wh |
| AC output (x4) | 3,600W total (7,200W surge) |
| Max. device power supported by X-Boost | 4500W |
| USB-A (x2) output | 5V, 2.4A, 12W max. |
| USB-A (x2) fast charging port | 5V, 2.4A / 9V, 2A / 12V, 1.5A, 18W max. |
| USB-C (x2) output | 5 / 9 / 12 / 15 / 20V, 5A, 100W max. |
| Car power output | 12.6V, 10A, 126W max. |
| DC5521 (x2) | 12.6V, 3A |
| Anderson Port | 12.6V, 30A |
| AC charging input | 230V – 12.5A, 2900W |
| Solar charging input | 1600W max, 11-150Vdc, 15A |
| Car charging | Supports 12/24V batteries, default 8A |
| Battery | LFP |
| Cycle life | 3500 cycles to 80% + capacity |
| Shelf life | About 1 year |
| Connectivity | Wi-Fi, Bluetooth, wired connection |
| Dimensions | 63.5×28.5×41.6cm |
| Weight | 45kg |